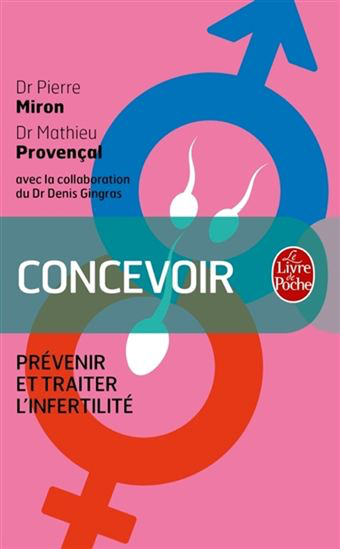 By : Pierre Miron, Mathieu Provençal et Denis Gingras
Over the last few years, infertility has become a medical phenomenon that is increasingly affecting adults in the reproductive age group, and a relatively frequent problem in Western countries, where 10 to 15% of couple are infertile. For the some 400,000 Canadian couples affected, it's a silent human tragedy that, over time, can lead to major upheaval and cause a significant deterioration in their quality of life.
Designed in a fresh book cover and illustrated in colour with numerous drawings and photos, this reference book presents the existing knowledge on reproduction and the medical approaches that can help prevent and treat infertility. Written by specialists from Québec, who are at the cutting edge of research, the book is informative and reassuring.
Conceiving, Preventing and Treating Infertility
Author(s): Pierre Miron, Mathieu Provençal et Denis Gingras
Publication: July 2018
Editor: TRÉCARRÉ
Pages: 192 pages
ISBN: 9782253187615